Waterbeach Community Association
The Waterbeach Community Association is a friendly alliance of the community groups, organisations and interested individuals from the Cambridgeshire villages of Waterbeach, Landbeach and Chittering. The Association works to promote togetherness in these villages, to include all sections of the community.
We organise various social events throughout the year. These include the Waterbeach Feast, now a major village event for over 50 years, a Christmas Carol service on Waterbeach Green and charity fundraising, as well as the village magazine "Beach News". These are all part of the framework of community life that brings us all together.
Photos
News
We are pleased to announce that Waterbeach Feast will be held on 10th June 2023. For furthur details please follow our Feast link.
Beach News - Autumn
The Autumn edition is now available, click here to view it in colour.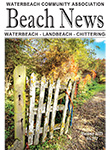 Beach News Adverts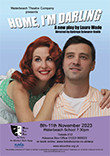 Contact us by emailing: