Waterbeach Community Association
The Waterbeach Community Association is a friendly alliance of the community groups, organisations and interested individuals from the Cambridgeshire villages of Waterbeach, Landbeach and Chittering. The Association works to promote togetherness in these villages, to include all sections of the community.
We organise various social events throughout the year. These include the Waterbeach Feast, now a major village event for over 40 years, an annual party for local senior citizens, a Christmas Carol service on Waterbeach Green and charity fundraising, as well as the village magazine "Beach News". These are all part of the framework of community life that brings us all together.
Beach News - Summer Edition - Postponed
As a result of the restrictions put in place to combat the spread of the Coronavirus (Covid-19), the summer edition of Beach News due to be published on 16th May 2020 has been postponed.
We hope to have a new date for Beach News very soon and will let you know once it has been confirmed.
Waterbeach Feast 2020 - Cancelled
Waterbeach Community Association has regrettably cancelled this year's Feast Day (due to take place on 6 June 2020) as a result of the coronavirus outbreak. We want to thank everyone who volunteered their time to help organise the event and we have every intention of returning next year. Take care of yourselves.
Photos
News
Cancelled
Beach News - Spring
The Spring edition is now available, click here to view it in colour.

Beach News Adverts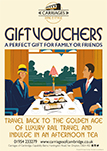 Contact us by emailing: